MUSIC AND EMOTION
Musical Guest: Deanna Bogart & Jeremie Levi Samson
February 10th, 2022
6:00 – 7:30 pm
Doors will open at 5:00pm

Two of the most incredible musicians known worldwide for their depth of range are teaming up for this one time only evening of music that touches the heart. These two amazing artists, as their way of supporting Old Town Artisan Studios, are building a show specifically to show their love for all the work done here.
---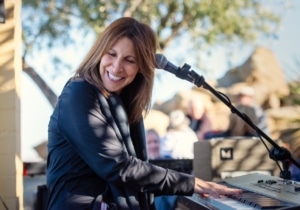 When it comes to Deanna Bogart, everyone wants to claim her as their own – her hometown, her fans, her fellow musicians, and even her instruments. She's that good – and that good-natured. With 40 years as a road musician, award-winning bandleader, and multi-instrumentalist, Deanna Bogart is adored by her fans for her adventurous, original, and diverse music career. She is recognized for her dazzling keyboards, soulful saxophone, smoky vocals, and cut-above songwriting. Expanding now to include producing festivals, artists, as an arranger and as a sought after educator/mentor/master classes/creative coach while nonstop gigging around the globe and playing with stellar musicians everywhere. She now lives in the desert and the road keeps comin'….
---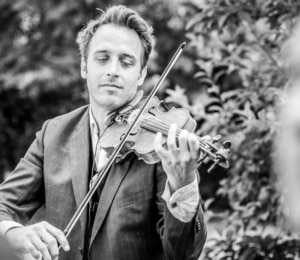 Jeremie Levi Samson started his love of music by learning the piano at the age of 2. Having come from a family of professional musicians, his talents were always encouraged. At the age of 7 his uncle inspired him to take up the violin which he quickly mastered. While still a child he won multiple awards and scholarships. The violin led him to study with some of the world's greatest musicians. He also obtained a master's degree in music theory. Jeremiah has played throughout the world with some of the best musicians of almost all genres.