Tommy Castro and the Painkillers
World Tour, A Bluesman Came to Town
A concert benefiting OTAS
with special guest Deanna Bogart

Jam on the Rocks Productions proudly presents Tommy Castro and the Painkillers with Deanna Bogart at Old Town Artisan Studios.  For one night only, Tommy Castro will be bringing his World Tour to La Quinta!  Doors open at 5:00.  Music starts at 6:00pm.
General Admission: $50   /   VIP: $100
VIP ticket includes reserved seating, dinner, beverages, meet and greet with the artists and a signed copy of A Bluesman Came to Town, the number 1 selling new album by Tommy Castro.  VIP reception is from 5:00 to 6:00pm.
---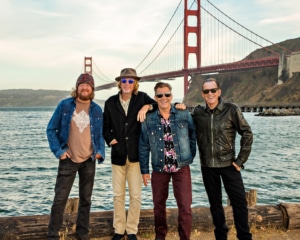 "The hardest thing to do," says internationally beloved soul-blues rocker Tommy Castro, "is be yourself, take some chances and bring your fans along with you." Throughout his long, constantly evolving career, guitarist, singer and songwriter Tommy Castro has always remained true to himself while exploring, growing and creating new music, and he has taken his thousands of devoted fans right along with him. Since his solo debut in 1994, he's made 16 albums—the last seven for Alligator—each its own unique chapter in the book of Tommy Castro. Ranging from horn-fueled R&B to piping hot blues to fiery, stripped-down rock 'n' roll, each release is solidly built upon Castro's unshakable musical foundation—a dynamic mix of 1960s-influenced guitar-fueled blues, testifying Memphis-soaked blue-eyed soul and Latin-tinged East San Jose funk, all driven by Castro's grab-you-by-the-collar vocals and passionate guitar work. Blues Revue declared, "Tommy Castro can do no wrong."
---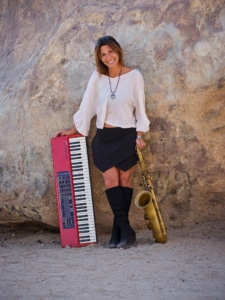 "When it comes to Deanna Bogart, everyone wants to claim her as their own – her hometown, her fans, her fellow musicians, and even her instruments. She's that good – and that good-natured.
With 40 years as a road musician, award-winning bandleader, and multi instrumentalist, Deanna Bogart is adored by her fans for her adventurous, original, and diverse music career. She is recognized for her dazzling keyboards, soulful saxophone, smoky vocals, and cut-above songwriting. Expanding now to include producing festivals, artists, as an arranger and as a sought after educator/mentor/master classes/creative coach while nonstop gigging around the globe and playing with stellar musicians everywhere. She now lives in the desert and the road keeps comin'….
A new release in the making …"
---