Art is meant to inspire, and Old Town Artisan Studios property does exactly that. Old Town Artisan Studio's park-like setting is a creative oasis.
We are located one block of Old Town La Quinta, in the former home of Cunard's and La Quinta Grill restaurants. The historic 16,000 square foot facility is nestled on a sprawling three acres amidst the Santa Rosa Mountains. The serene setting, with tree-lined gardens, brick patios, and a cascading waterfall, makes for the perfect backdrop to evoke creativity and artistic expression.
Designed by artist, for artists!
There are six working studios, including a Pottery Studio with rows of wheels, and a kiln room with eight professional kilns. The property also features the Leland Gallery which houses a grand piano to host various events and art opening receptions, a Culinary Arts Center with a professional kitchen and outdoor patio for private events, gourmet dinners.
The property also includes a retail store showcasing handmade branded table ware and unique artistic crafts, from which proceeds go directly into the outreach programs.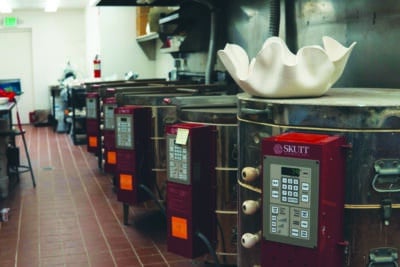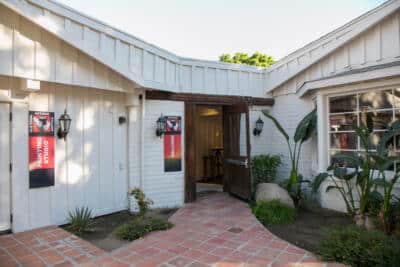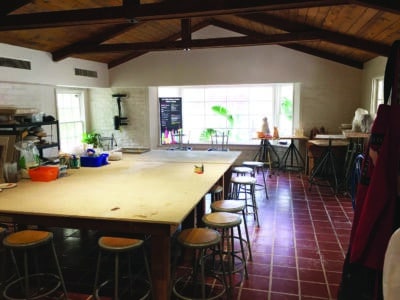 Art is Medicine and Food for the Soul