Musical performances with conversation, education, and storytelling…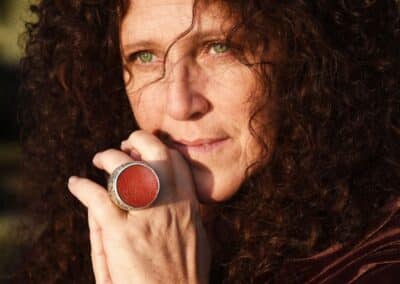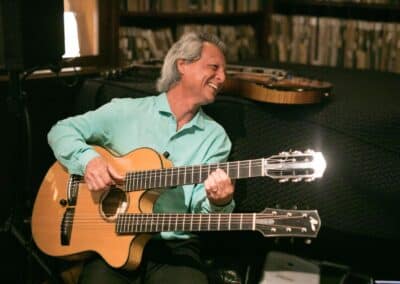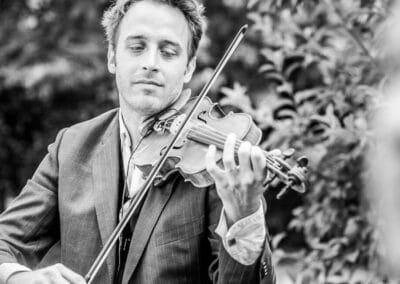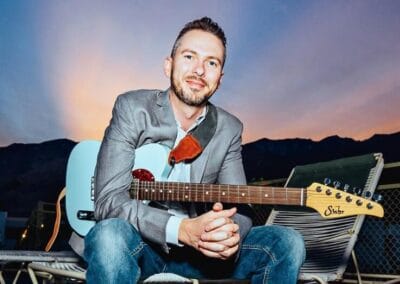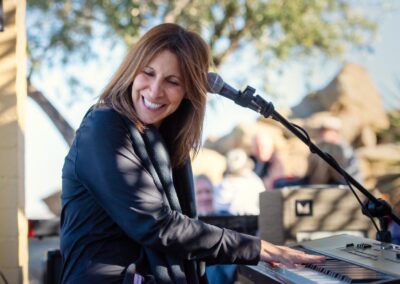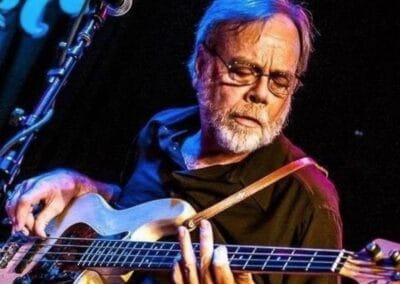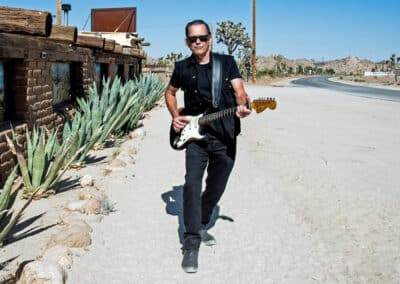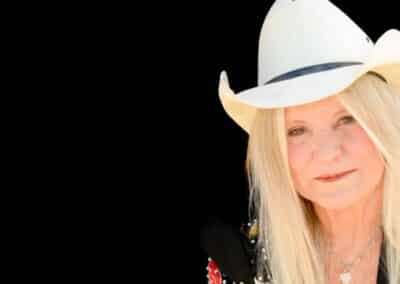 Jam on the Rocks Productions proudly presents The Art of Music at Old Town Artisan Studios. Inspired by the mission of OTAS, this series fuses musical performance with conversation, education, and storytelling. Each presentation will focus on an element of musical theory, history, genre or style by featuring expert musicians here to share their craft. Join us on the historic Old Town Artisan Studios campus and be swept up by the beautiful surroundings, engaging community, and world-renowned talent.
Interested in joining us for the Art of Music?
We have important information about seating and tickets.
Standard Tickets – $50 – The best seats in the house!
Standard ticket holders are seated in the upper patio of our outdoor courtyard. Set under grand ficus trees and string lights, guests enjoy a more intimate experience with an excellent view of the performers. Not only is the view great, but you also receive complimentary wine throughout the evening. Not bad, eh?!
Cheap Seats – $10 – The view is not quite right, but the experience is a delight!
In every venue, there are seats that are less than ideal, with a view that is less than spectacular…and OTAS is no exception! Our Cheap Seats come at the stellar price of only $10! These seats are located in the lower courtyard, and face the back of our open-air stage. While most performers do their best to address the entire audience, the orientation of the stage makes it challenging to give as much love to the cheap seats. These seats give you a chance to enjoy the marvelous atmosphere of your surroundings–grand trees, glowing lights, enchanting sculptures, and beautiful desert air. Refreshments will be available for purchase. While the view isn't the best, we certainly guarantee a wonderful experience. Take a look at the images of our space to see exactly what we mean!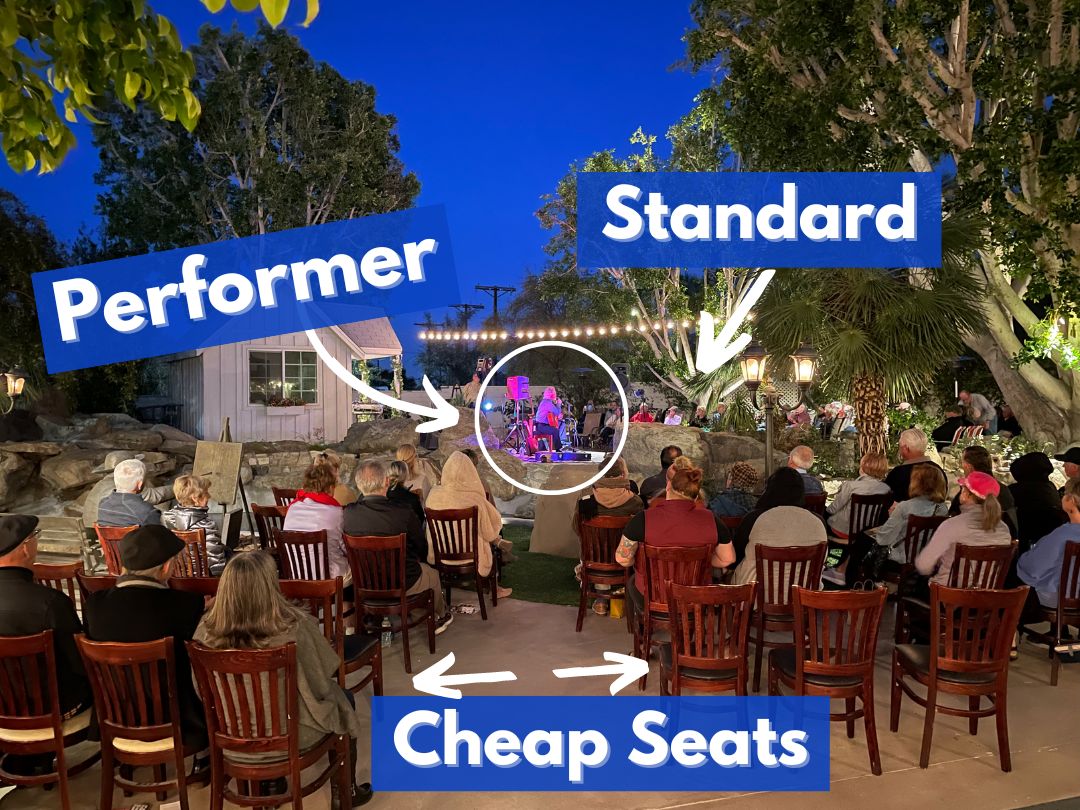 Upcoming Performance:
Tommy Rox
A Journeyman Musician   /   October 12, 2023   /   6:00 – 7:30 pm
Tommy Rox is not your ordinary musician; he's a true journeyman of the craft. Since the tender age of 17, Tommy has dedicated his life to the world of music. Over the years, he has honed his skills, earning him the well-deserved title of a "Journeyman Musician." His journey is a testament to the power of dedication and unwavering commitment to one's dreams. For Tommy Rox, music is not just a means of earning a living; it's about nourishing the soul and spreading positivity. His music is infused with emotion, passion, and the sheer joy of making melodies that resonate with the heart. This event is a celebration of that ethos, a chance to immerse yourself in the feel-good vibes that music can bring.  Learn more about Tommy here: TommyRoxMusic.com
2023-2024 Season Performances: Nov – April Tickets Coming Soon!


Nov 9 – Laurie Bono – Jazz



Dec 14 – Wayne Cohbam – Soul & Songbook



Jan 11 – Bob Hamilton & Jeremie Levi Samson – A Little Bit of Everything



Feb 8 – The E&J Movement – MoTown Love Songs



Mar 14 – Ken O'Malley – Irish Folk



Apr 11 – Chuck Alvarez – Rock & Blues
THE ART OF MUSIC DONOR PROGRAM
The Art of Music series was created to kick start a much stronger music education program at OTAS that will include lessons, workshops, and performance opportunities. Our goal is to create a donor base with the primary intention of building and supporting this new music program in order to keep all current programming strong. We are seeking donors that would like to continue to grow this mission. We strive to bring the strength and healing power of music into the lives of all in our community. Thank you for being a part of this amazing program.
Masters Level ($1,000)
Underwrite an evening of The Art of Music and receive six tickets for that evening's performance. You and your guests will be invited to a private reception, before the performance begins, for refreshments and a meet-and-greet with the featured artists. Underwriters will be recognized on our website, in printed material, and on the night of the event. Additionally, you will receive a private workshop for four people in the medium of your choice: pottery wheel, fused glass, or Paint Your Own Pottery.
Classical Level ($200-$500)
Support the new music education program! Your donation will be used to fund music classes for adults and children at OTAS. You will receive recognition in printed materials for The Art of Music.
Orchestra Level: Sponsor a Student ($150)
Sponsor a child to take a 4-week class at OTAS!
To become a sponsor for this season, please contact us at (760) 777-1444 or [email protected].