Your Donations Feed Our Mission!
Simply fill out the form below to make your donation by credit card using our secured server.
We like to say, no donation is too small OR too big! Your gifts of $10 up to $999 are greatly appreciated and can be offered monthly or as an annual donation. Our Circle of Friends program is designed to help underwrite our Outreach Program, providing low-cost and no-cost art experiences right here in our Studios or offsite, via the Mobile Art Van.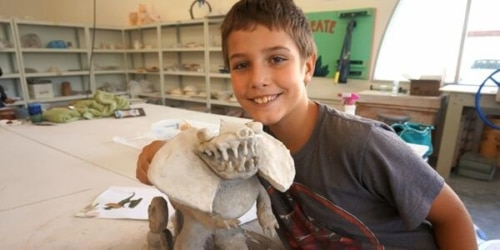 Your gift of $1,000 and up automatically enrolls you in our Monet Circle of Friends program. Each year, we invite our Monet Circle to join us for a Gratitude Reception held at our art campus in La Quinta so our donors can see first hand how their generosity is being put to good use.
With your valued support we are able to bring art to our friends who need it most- children, seniors and our underserved population. Your gift will help us offer free programming or reduced fee levels for individuals with financial challenges, and bring art experiences to many people without access or transportation, like senior citizens and children. You may also choose to designate your gift to any area or organization we already serve. Significant gifts may allow us to expand our services, such as adding new classes to existing programs or to serving new groups.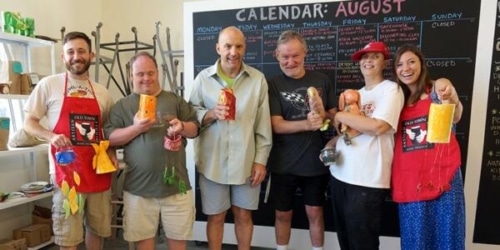 Please print out this form and mail to the address listed on it.
In December 2015, Old Town Artisan Studios launched a Capital Campaign to raise $5.5 million with a vision to build the "ART PARK OF THE DESERT" – a community arts and education center. The interactive art park was designed to be completely sustainable with rental studios and event spaces.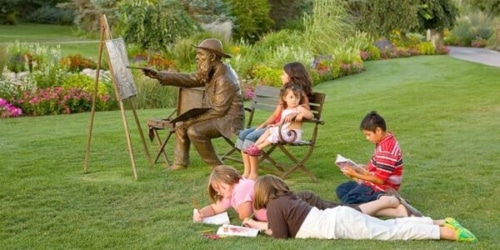 In the first six months, the campaign had raised $830,000. And in June of 2016, the campaign received an anonymous gift of $1.5 million, which was immediately followed by an additional gift of $30,000 from Skutt Ceramic Products. Although the campaign had raised $2.2 million, the Board of Directors realized that the original cost to build the Art Park was higher than anticipated. A search to find an existing building seemed to be a more economical approach. Two days later, a new magnificent property was discovered, an offer was made and our permanent location for Old Town Artisan Studios was announced as 78-046 Calle Barcelona in La Quinta.
Finding an existing building reduced our capital campaign needs from our original $5.5 million to just over $2.5 million. "It was truly a miracle," said Victory Grund, founder of Old Town Artisan Studios in 2009 "It is the perfect setting for the permanent home of Old Town Artisan Studios." The art campus has plans to offer a performing arts area, a storytelling mound, painting easels, glass and ceramic studios, as well as a graffiti wall and chalk art. With yet another generous donation, we have since paid off the loan. This has allowed us to serve the community much more efficiently.
Old Town Artisan Studios was founded in La Quinta in 2009 by Visionary Victory Grund, and is a registered 501(c)(3) non-profit organization. Largely due to the generosity of our donors and hard work by our staff, we have now paid down the original mortgage and renovation costs of $2.8 million. Old Town Artisan Studios is proud to say that, as of 2020, we are debt-free. Being debt free will secure the future of Old Town Artisan Studios' mission – to ensure that art remains in the lives of our Coachella Valley residents.
We are grateful to all donors who support our mission and vision. Your generosity makes it possible for us to offer art experiences to everyone despite age, ability or financial condition.
For more information about donating to Old Town Artisan Studios, please contact our Director of Development, Katie Thornton, by phone at 760-777-1444 or by email at [email protected]. You may also fill out the form above to make your donation by credit card or mail a check to the studio at 78-046 Calle Barcelona, La Quinta, CA 92253.