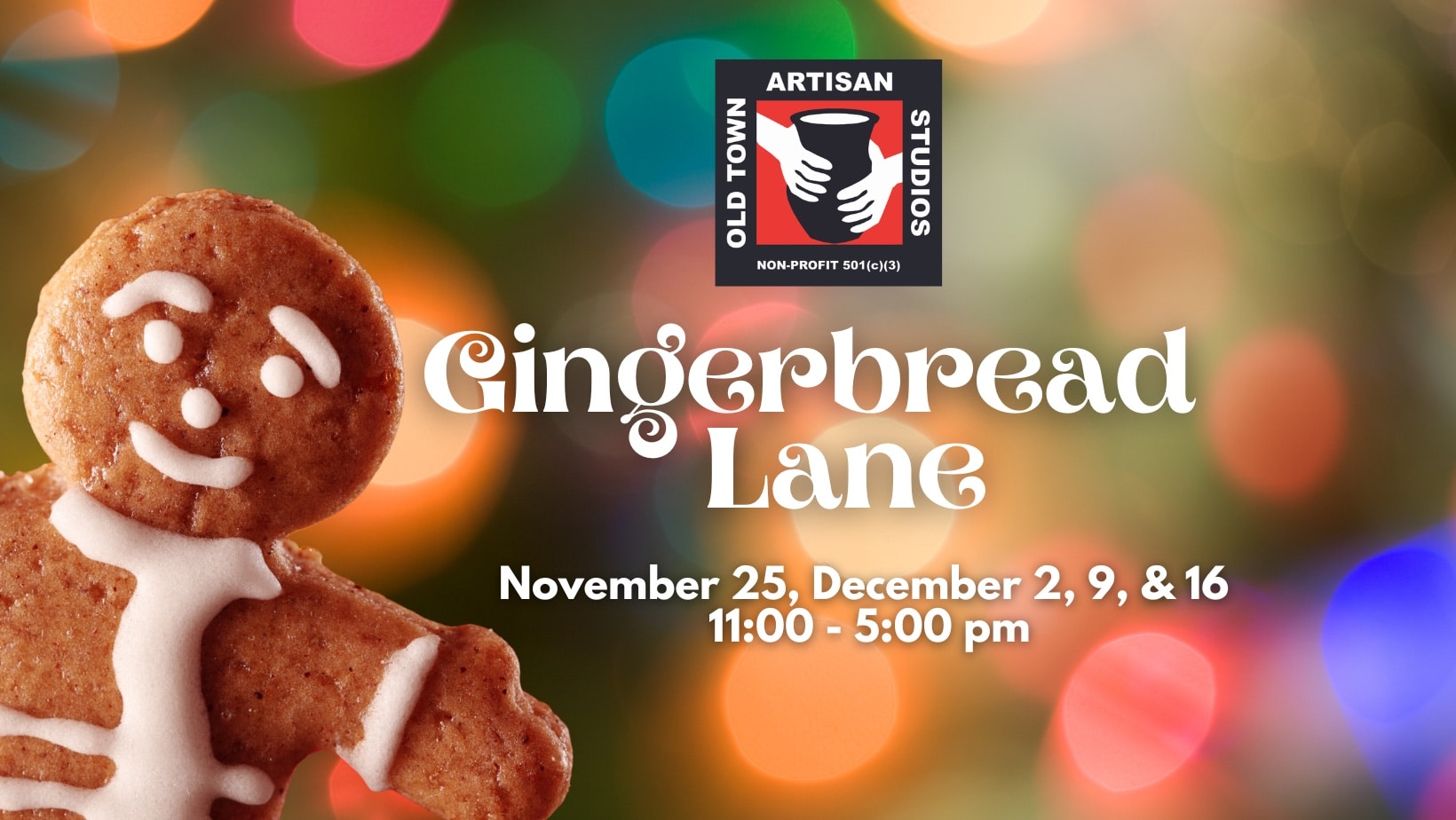 Join us for holiday fun!
Our 5th annual Gingerbread Lane is back at Old Town Artisan Studios.
Free and open to the public!
Gates open from 11:00 am – 5:00 pm 
Santa & Mrs. Claus
visiting from 12:00 – 4:00 pm
Scroll for more information about the event.
Seeking Performers for Gingerbread Lane 2023!
Gingerbread Lane is right around the corner and back for its 5th year! We welcome local music and dance groups to join us in sharing the holiday spirit. Groups that have performed in recent years are DRD Ballet, Desert Brass, Party of 4, Dance Dimensions, Time 2 Twirl, Son de Mexico, Coachella Acapella, and many more! Share your talents with the community and bring holiday joy to all.  We can't wait to share the stage with you!
Please email [email protected] to inquire.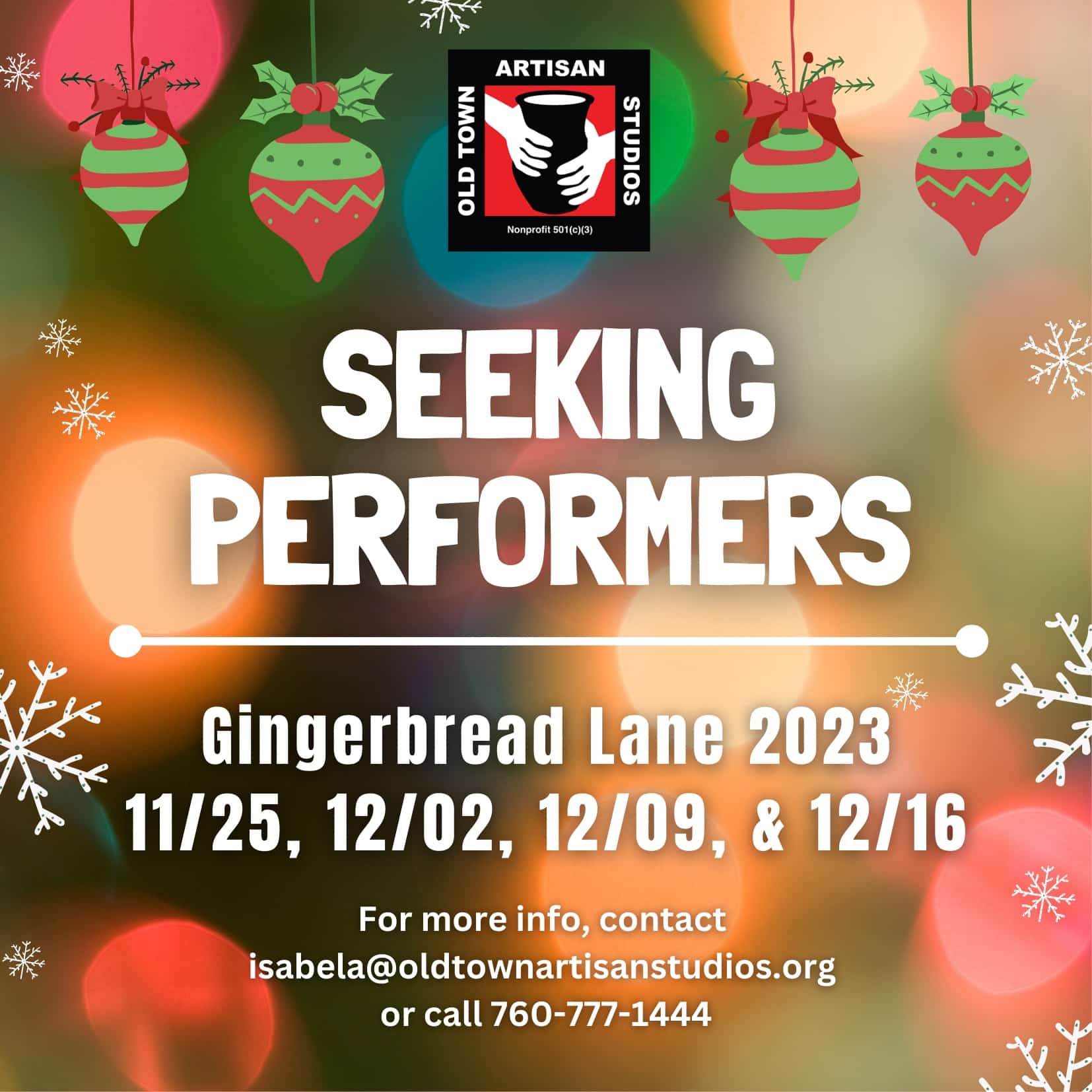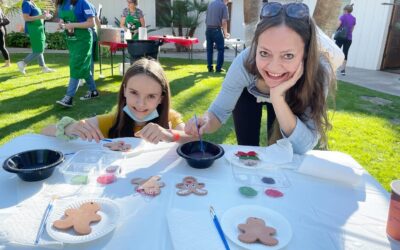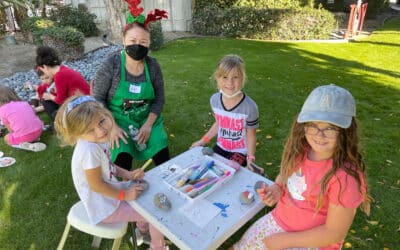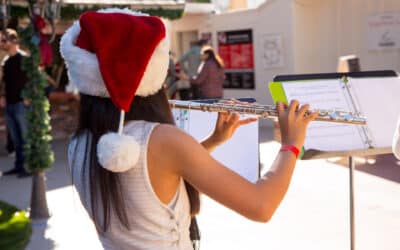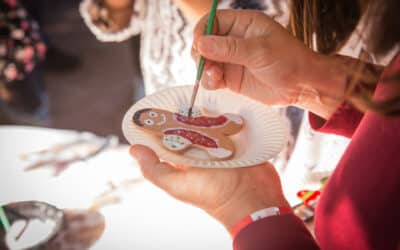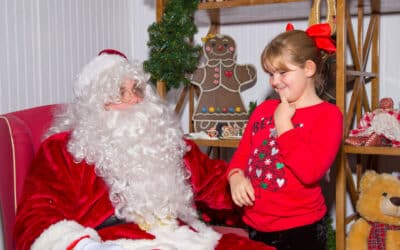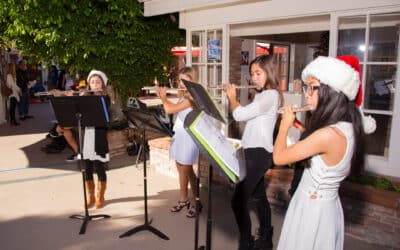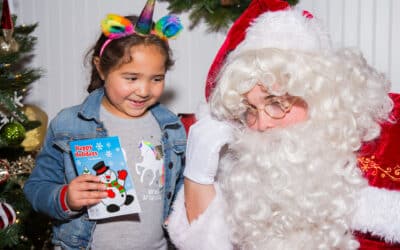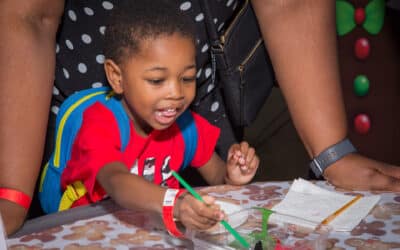 enter a magical world of Gingerbread delights
Each year, Old Town Artisan Studios converts their 3-acre art campus into Gingerbread Lane – a winter wonderland with dazzling displays, trimmed garland, twinkling lights, and a marquee 17-foot tree next to the signature Holiday Cottage! The moment you walk through the gates you will enter a magical world of Gingerbread delights! We offer gingerbread cookies and hot cider in the culinary area, cookie decorating and clay ornament painting in the craft section, and scheduled performances all for you and your loved ones to enjoy at no cost.
Our Holiday Cottage is beautifully decorated for families to visit and take photos. All day, activities are scheduled to keep you entertained and in the holiday spirit. Scheduled events include seasonal music, delightful dance, and special performances by local youth organizations from the Coachella Valley.
Gingerbread Lane has been the dream of Founder Victory Grund. "The mission for this family event is to bring back the joy of giving through the holidays by creating handmade gifts for family and friends. When a person of any age creates a gift by hand for loved ones, it becomes a treasure that grows more valuable with each passing year". Grund went on to say, "The personal expression gives meaning to each piece of art. Creating gifts with a group of family or friends can become a tradition and, though not expensive, these gifts are treasures".
The event is free and open to the public. We hope to see you there!