Join our Volunteer Team!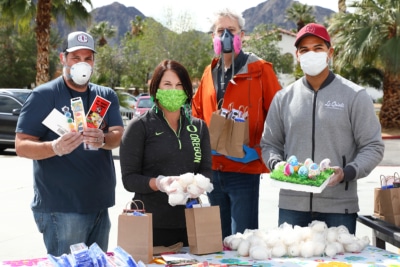 Old Town Artisan Studios provides art experiences for all people despite age, disability, or financial condition. We believe art is healing and has an everlasting positive impact on each of us.
If you are interested in donating your time and talents, please fill out the attached general form. We will do our best to match your experience and expertise to our current needs.
We are also looking for volunteers that can commit to a more long-term, involved role at OTAS. Please let us know of your interest by making a note of it in the comment section of the form and share your areas of expertise.
Click the link below to join our volunteer team!
Upcoming Volunteer Opportunities:
If you are new to Old Town Artisan Studios, please fill out the volunteer application above before signing up for any specific opportunity.  Thank you for your interest and support!
ART OF MUSIC (5/12, 5/26)
We are so excited to be hosting our monthly concert series every second Thursday of each month! We need help with our door sales, snack station, gallery/reception area, and especially with chair and table set up earlier in the day (calling all able-bodied gentlemen!)  If interested, please sign up here.
LA QUINTA COMMUNITY PICNIC ART BOOTH (4/30)
The City of La Quinta is excited to announce their city picnic and 40th birthday which will include kid-friendly games, giveaways, and performances from local talent. Old Town Artisan Studios will be hosting an art activity at our booth free of charge to the community! We are looking for volunteers that can assist with a simple art activity (no teaching required), as well as provide information about our non-profit and what we do on campus and out in the community! There will be one shift from approximately 8:30am-12:30pm. More details to come!
Please sign up here.
OPEN MIC NIGHT (5/16)
We are thrilled to introduce Open Mic Nights at Old Town Artisan Studios! Areas of need are chair and table prep, snack/beverage area, gallery/retail monitoring, as well as greeting and directing guests. Join us for this community event! Please sign up here.
GLASS ORGANIZATION/GLASS PREPPER (Every other Tuesday)
(Glass experience not necessary, but helpful) Work one on one with our glass instructor to help organize the studio, as well as helping prepare projects for outreach classes.  If interested, please sign up here.
PAINTING HOLIDAY CHARACTERS (Flexible)
Yes, we know… the holidays are months away! Before you know it, it will be just around the corner! To prepare our decorations in advance, we are looking for a handful of skilled painters that would not mind volunteering their time to paint life-size holiday characters (elves, nutcracker, etc) and Christmas trees. The boards have already been cut and primed. For interested artists, please email [email protected]sanstudios.org!