Eggstravaganza 2023 Art Show & Auction
THE AUCTION HAS BEGUN!
Eggstravaganza Opening Reception:  March 16, 2023 from 5:00-7:00 pm
Eggstravaganza Auction Dates:  March 16 – 31, 2023
So, what is Eggstravaganza?
Each year, hundreds of ceramic eggs are transformed into works of art and then auctioned off to raise funds for the Outreach Program of Old Town Artisan Studios. The EGGStra-spectacular collection features artists from our local community, as well as artists from across the nation. The show is presented both online and in person, in the Leland Gallery on our campus.
The best part of Eggstravaganza? It is ALL for a good cause! Hundreds of talented artists partner with us to help spread art enrichment throughout the Coachella Valley. 100% of the proceeds are used to fund our extensive outreach art programs. By participating in the auction, your donations go directly to serving afterschool programs, classes for those with special needs, activities for seniors, and more. Within the last two years (even through a global pandemic), we have been able to provide over 50,000 art experiences to our local community! So be sure to read on for more information about the eggs-illerating Eggstravaganza Art Show and Auction of 2023!
Eggstravaganza Auction Rules
General eggs have a $10 minimum starting bid with a $100 BUY NOW option.
General bids must be placed in increments of $10 or more.
Specialty eggs have a $100 minimum starting bid with no BUY NOW option.
Specialty egg bids must be placed in increments of $20 or more.
ADDITIONAL RULES
Auction

opens

March 16th @ 10:00 AM
Auction will start

closing

on March 31st @ 5:00 PM*
*auctions close in increments of 10 seconds
You must be registered to place a bid and/or BUY NOW.

In order to purchase a Regular egg for $100, you MUST select BUY NOW. The egg will be added to your cart. You MUST pay for the egg to guarantee ownership.

Any BID of $100 (or more) placed for a general (non-specialty) egg, will NOT automatically win the egg.

Bidding for all Specialty eggs will end when the auction closes on March 31st.
There will be no BUY NOW option and no bidding cap for Specialty eggs.
By placing a bid, you are agreeing to purchase the item if you are the winning bidder.
You are the winning bidder if your bid is the highest bid when the auction closes OR if you select BUY NOW and complete payment of a general (non-specialty) egg.
Payment must be made within 24 hours of close of auction.
No refunds or exchanges will be given for any items purchased in the auction. All sales are final.
Items must be picked up from Old Town Artisan Studios during business hours, Monday – Saturday 11am-7pm and Sunday 12 noon-5pm
All eggs won/purchased will be available for pickup or shipping within 48 hours of payment being completed.
Shipping is an additional flat-rate fee of $12 per shipment. Shipping is limited to continental US.
EGGS WILL BE ON DISPLAY BOTH IN THE LELAND GALLERY–LOCATED ON THE ART CAMPUS–AND ONLINE.
We would like to thank all of the individual artists from all over the country for the donation of their beautiful egg masterpieces. We would also like to extend a special shout-out to art organizations and clubs who helped us gather and paint multiple eggs from their groups and organizations that will make this year's Eggstravaganza a huge success!
For Eggstravaganza 2022, we added a little something new… 
In March 2022, we loaded our Mobile Art vans with supplies and led a class at the Boys and Girls Club of Mecca.  The students were each given a ceramic egg (just like the official event artists) to decorate with glazes.  It was a blast!  What a joy to see a young artist emerge from each child.
Once fired at our studios, the marvelous creations were then displayed in the Leland Gallery for all to see!  But that wasn't all… The students then got to take a field trip to our campus and view their beautiful work in person!  Once the auction ended, their marvelous creations were returned to the students to enjoy.
Our unique Mobile Mission is at the core of our mission work, bringing art adventures all over the Coachella Valley at little to no cost to the student.  To learn more, click here!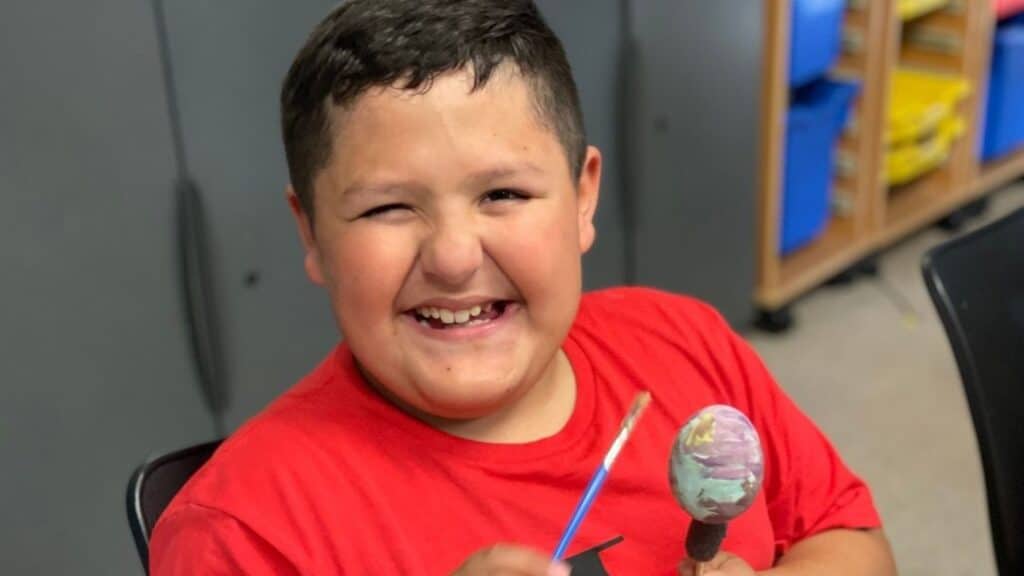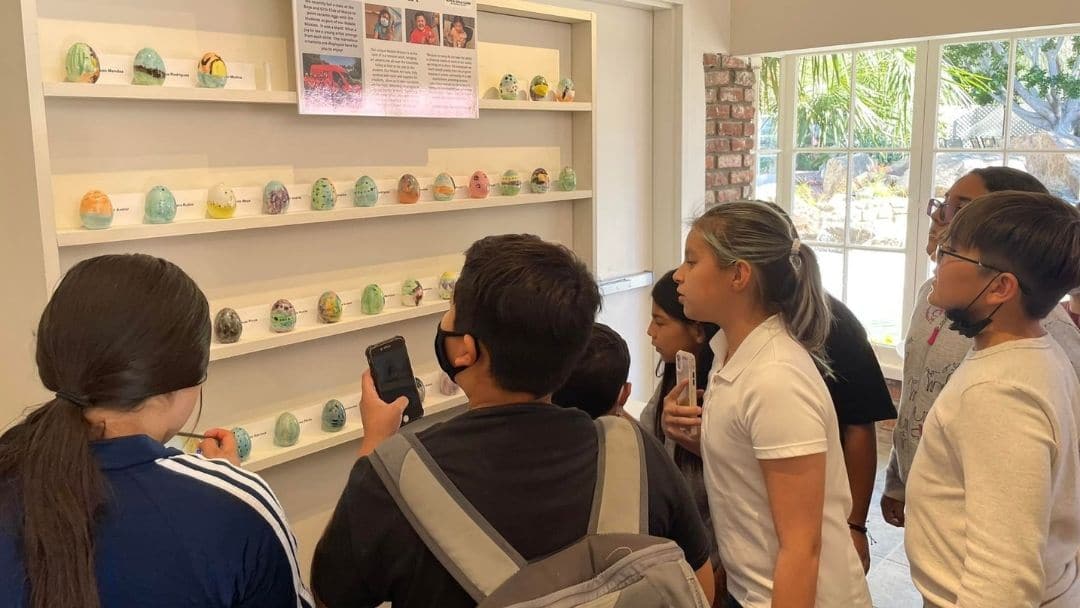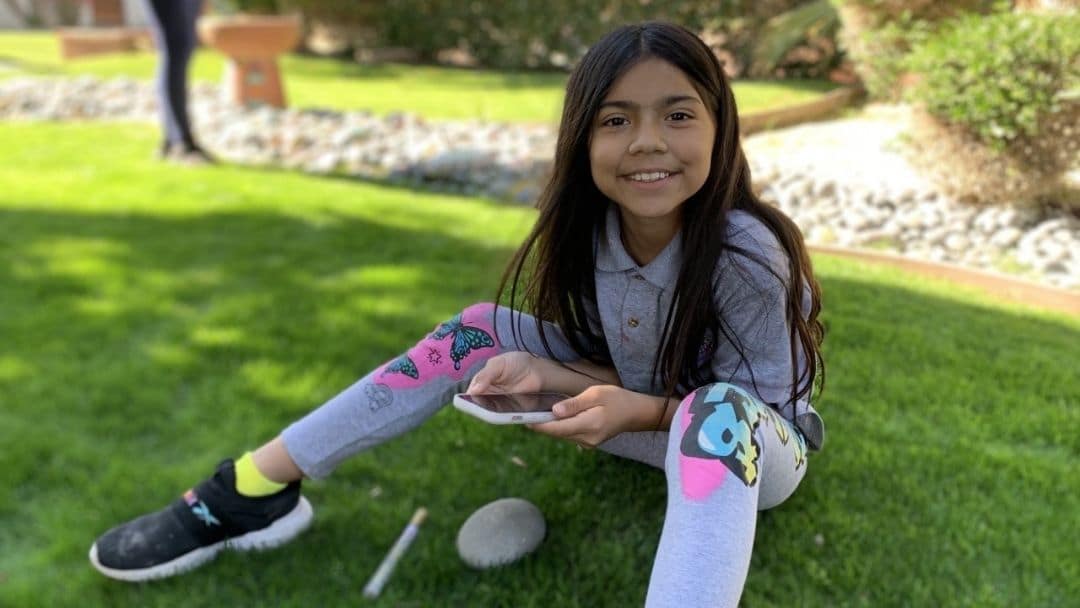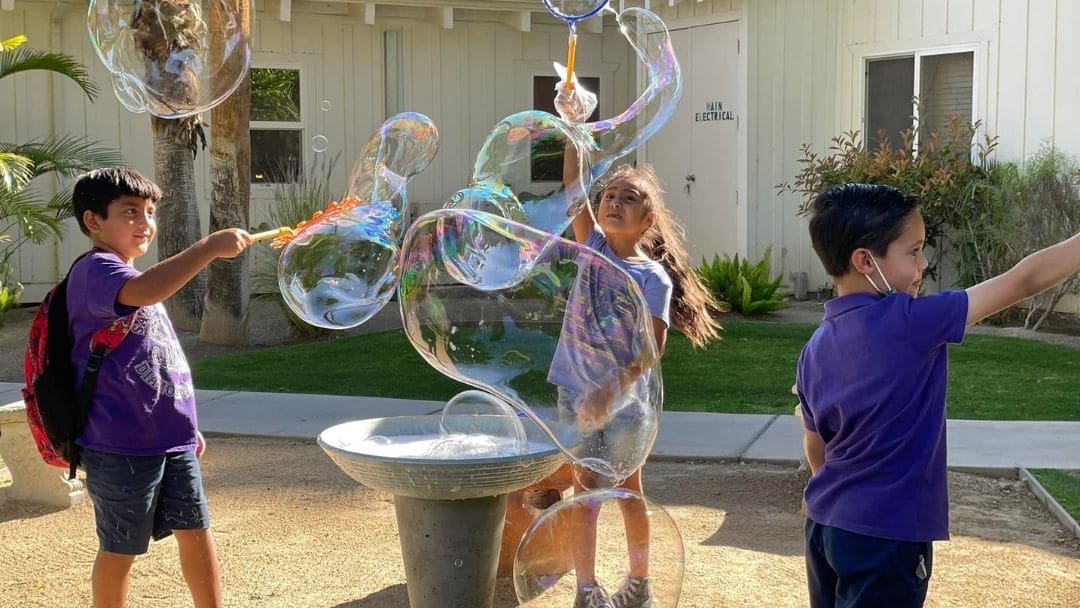 How can you get involved?  Great question!  There are many ways to do so.   We are in need of artists, event sponsors, and volunteers.  If you have any questions or woul like to get involved, please call us at (760) 777-1444 or email [email protected].